Several years ago, we set out to strengthen our organization by developing a deeper understanding of our history. Thus the History Project was born, an organization-wide effort that compiled documents, footage, photos, historical records, and articles that capture 50 years of organizing to protect Montana's family farms and ranches and unique quality of life. The result of this work below documents the people, places, and campaigns that have made Northern Plains such an important part of Montana's history.
People and Places of Northern Plains History
This virtual photo display showcases notable members and moments that have shaped our organization and left a lasting impact on the issues we have organized around. You can also view the display in-person at our Home on the Range office in Billings.
Nick Golder
Nick is a Colstrip rancher and longtime member-leader of affiliate Rosebud Protective Association. With his knowledge of Montana native grasses and surface and ground water, Nick has held coal mine companies accountable for sustainable reclamation. (Photo © Terrence Moore)
Ellen Pfister and Don Golder
Ellen Pfister is one of the founding members of the Bull Mountain Landowners Association and, with her mother Louise, was a founding member of Northern Plains. She was the first full-term Northern Plains Chair. Trained as an attorney, Ellen was – and still is – invaluable in analyzing the intricacies of state and federal legislation and agency action, corporate lawsuits, and environmental impact statements. Ellen's husband Don Golder was Nick Golder's brother and ranched for years on Fattig Creek in the Bull Mountains. He joined Ellen on her ranch when they married, and was a loyal member Northern Plains member for many years.
Ellen Cotton
A rancher from the Decker area, Ellen was a strong leader in the fight to pass Montana and federal strip mine reclamation laws. She was particularly supportive and generous to the early Northern Plains staff. A colorful, articulate, and genuine spokesperson for the organization she was featured in a major Washington Post story that helped propel the Western strip mining issue to national attention. (Photo © Terrence Moore)
National Sacrifice Area
In 1971, the North Central Power Study was issued by 35 private and public power suppliers in collaboration with the U.S. Bureau of Reclamation. It called for 21 coal-fired power plants clustered between Colstrip, Montana and Gillette, Wyoming, which would have devastated land, water, and livelihoods for farm and ranch families in the region. The study was a primary catalyst in the formation of Northern Plains. The handmade billboard seen here, painted on a cowhide donated by founding members Carolyn and Irv Alderson of Birney, illustrates the brave and outspoken spirit of proud, rural people. The sign was erected for prominent display, publicly proclaiming the signatories' refusal to be written off as "so much overburden" as Carolyn put it in a 1973 speech. Notice the brands emblazoned on the edges of the sign signifying support for this message of organized resistance by local ranchers.
Bill Gillin
Colstrip area rancher Bill Gillin was an early leader in the Rosebud Protective Association. He worked hard to help laypeople understand the importance of doing it right when it came to reclamation in a tough, semi-arid climate. With his neighbor Nick Golder, Bill conducted many reclamation tours for citizens, officials, and students, explaining the importance of native grasses and shrubs and the careful management of surface and ground water in mined lands. Bill and Nick's efforts led to Montana having some of the strongest reclamation standards in the country. (Photo © John Gayusky)
Wally McRae
The McRae family raises cattle downstream from the Colstrip industrial complex. Wally was one of Northern Plains' earliest leaders, chairing the Council in 1974-75. Nationally recognized as a cowboy poet – and inducted into the Montana Cowboy Hall of Fame in 2020 - his books recount the impacts of mining and industrialization on an old-time ranch community, the landscape, and agriculture. He is a stalwart advocate for holding miners and industry accountable. The McRae ranch was threatened by Colstrip's leaking coal ash ponds. Wally also led efforts to block the Tongue River Railroad and prevent coal bed methane development in the area. (Photo © Jessica Brandi Lifland)
Steve and Jeanne Charter's Wedding Party
(Left to Right) 1st row: Wally McRae, reclining 2nd row: Paul Hawks, Elli Hawks, Kris Chapowski, Kye Cochran, Kit Muller, Tom Tully, Bill Mitchell 3rd row: Anne Charter, Margaret Vermillion, Joan Tully, Glee Murray, Sarah Ignatius, Ellen Pfister, Steve Knapp, Steve Charter, Jeanne Charter, Ellen Cotton 4th row: Carolyn Alderson, Karl Englund, Bill Donald, Pat Sweeney, Tom France, Bob Tully, Don Golder (Photo © Terrence Moore)
Anne and Boyd Charter at their Bull Mountain Cabin
One day three coal men arrived with briefcases: "This was enough to set Boyd's teeth on edge, but he went to the door and said, 'Come in gentlemen, won't you join us around the kitchen table. Anne, you have some coffee, haven't you?' I pour the coffee as they introduce themselves… (One) allows that it's a mighty good cup of coffee. Boyd says, 'Hell, my wife never made a decent cup of coffee in her life.' They try again for a little small talk. Looking out the window, they see a pasture full of horses. 'Are those horses you raised?' one asks. 'They are certainly fine horses.' Boyd says, 'I've read you coal men told the Appalachian hillbillies what fine pigs their razorback hogs were. Those horses that you see are jug-headed, raw-boned, mean-tempered bucking horses and most of them came down from Canada.' They soon left without opening their briefcases." - Anne Charter "The Battle of the Bulls" (ca. 1993)
Bob Tully
Bob and Joan Tully ranched on East Parrot Creek in the Bull Mountains. They were founding members of the Bull Mountain Landowners Association (later called the Bull Mountain Land Alliance), which was formed in the early 1970s when Consolidation Coal Company sought to open a strip mine in the Bull Mountains. With neighbors Boyd and Anne Charter, along with Ellen and Louise Pfister, they helped found the Northern Plains Resource Council, and Bob served as Northern Plains Chair during 1973-74. He believed that people will act when "their ox is gored." When Bob died in 1989, fellow members honored him by creating the annual Bob Tully Spirit Award to recognize an exemplary leader who has displayed courage, strategic thinking, and a sense of humor in longtime service to Northern Plains. (Photo © Terrence Moore)
Helen and Gordy Waller
Helen and Gordy Waller joined Northern Plains when coal strip mining threatened their farm and ranch. Helen helped to organize her local affiliate, the McCone Agriculture Protection Organization (MAPO), and went on to chair the group and soon thereafter became chair of the Northern Plains board. Helen applied the same tenacity and leadership she developed to fight coal mining to fight the bankruptcies and foreclosures that were plaguing rural America during the farm crisis of the 80s. She became the first chair of the National Family Farm Coalition, ran for Lt. Governor in 1988, and addressed the National Conference of Black Mayors and the National Congress of American Indians.
Carolyn Alderson
Raised on a ranch near Sheridan, Wyoming, Carolyn Wallop moved to Birney and one of Montana's oldest ranches when she married Irv Alderson. Carolyn and Irv were among the earliest members of Northern Plains in the early 1970s. Carolyn became a powerful, articulate, and nationally recognized champion as she traveled to Washington, DC, to seek mining reclamation reforms, culminating in passage of the federal Surface Mine Control and Reclamation Act (1977). During their marriage, Carolyn and Irv raised three daughters, one of whom – Jeanie – went on to chair Northern Plains in 2019-2021. (Photo © Terrence Moore)
Willie Nelson, Helen Waller, and Steve Charter
Farm Aid founder Willie Nelson became fast friends with Helen at Farm Aid concerts in the 80s and 90s, where Helen was an eloquent advocate for family farms and ranches. When Helen heard that Willie was doing a concert at the Red Lodge rodeo grounds in 2000, she helped arrange a pre-concert press conference with Willie and Northern Plains' Steve Charter to spread the word about fair farm policies and the need to break up the meatpacker monopoly. Willie and Farm Aid have supported Northern Plains since 1985.
Otter Creek Valley in Bloom
The beautiful valley of Otter Creek was slated to be the site of the biggest proposed new coal strip mine in the country. The Otter Creek Valley is a textbook example of an alluvial valley floor, protected from mining under the federal strip mine act. Mine proponents derided the landscape of eastern Montana as flat and barren, but these sub-irrigated grasslands are critical to ranchers and wildlife, and virtually impossible to restore after mining. The Otter Creek strip mine proposal fell through in 2016. (Photo © Peter Lesica)
Lyle Quick
After an early spring snow, Lyle and his dog, Lucky, are moving cows at the family ranch south of Circle. Lyle was a longtime leader in the Circle area with his affiliate McCone Agricultural Protection Organization, and he was a fearless spokesperson. Lyle served as McCone County Commissioner for three terms prior to serving on the Northern Plains board. (Photo © John Gayusky)
Gail Small
Attorney and founder of Native Action and Western Native Voice, Gail Small of Lame Deer has collaborated with Northern Plains on many campaigns, including the establishment of the Class I Air Quality designation for the Northern Cheyenne Reservation. This was the first such designation in the United States. Native Action was also a co-litigant with Northern Plains against coalbed methane development. (Photo © John Warner)
Tongue River Railroad Citizen Lobby Trip
This 2013 lobby trip to Washington, DC, was one of many trips we made to kill the Tongue River Railroad. Our lobby teams pressured the US Surface Transportation Board to deny railroad developers the permits they needed to move the project forward. We also provided the STB with information about what was happening on the ground. In typical Northern Plains fashion, our teams lobbied from morning to night, holding as many meetings as possible with officials. From left to right: Dave Strohmeier, Missoula City Councilman; Nancy Dumas, Longview, Washington, City Council Woman; Alaina Buffalo Spirit, Northern Plains member from Lame Deer; Teresa Erickson, Staff Director of Northern Plains; Clint McRae, Northern Plains rancher crossed by the proposed railroad; Waylon Belew, from the Lummi nation in Bellingham, Washington; and Colin Lauderdale, Northern Plains Organizer.
Paul Hawks
Paul was in on the beginning of Northern Plains. First serving as staff and then as a member and leader, Paul and his wife Elli have been involved throughout Northern Plains' history. Paul was chair from 1989-91. Several years later, Paul was instrumental in negotiating the Good Neighbor Agreement with the Stillwater Mining Company, which was signed in 2000. In this photo Paul is delivering a speech to celebrate Northern Plains' 20th anniversary. It was so poignant and timeless that quotes from it have appeared in brochures, grant proposals, the website, and emails since he delivered that speech in 1991.
Birney BBQ
For nearly 20 years, Northern Plains held an annual barbecue in the Birney area to raise funds and update local residents on our campaign to derail the Tongue River Railroad. This 1992 photo shows the inaugural Birney BBQ, hosted by Irv Alderson at the Bones Brothers Ranch.
Soda Butte Creek Cleanup Celebration
Members of Northern Plains affiliate, Beartooth Alliance, gather with other community members in Cooke City to celebrate the historic cleanup of Soda Butte Creek in the summer of 2019. For decades, mining pollution contaminated the stream with heavy metals like iron, copper, and zinc, turning the creek a vivid orange in some places. Soda Butte Creek is Montana's first waterway polluted by mining to ever be removed from the U.S. Impaired Waters List. Persistent grassroots efforts led by Beartooth Alliance were instrumental in pushing local, state, and federal government agencies to repair the once-polluted creek.
Bench Ranch, near Fishtail
Pictured is the home of Jack & Susan Heyneman – with the Beartooth Mountains in the background. (Photo © John Gayusky)
Beth Kaeding
Beth's work as a wildlife biologist took her throughout the West, and finally to Yellowstone, where she got involved with our Gardiner affiliate, Bear Creek Council. Through Northern Plains, Beth took on major campaigns related to hard rock mining, coal, coal bed methane, oil and gas drilling, and the Tongue River Railroad. She served as Board Chair from 2007-2009, wrote major testimony and official comments for Northern Plains, and lobbied and spoke on our behalf on numerous occasions. Beth is that rare leader who also takes a keen interest in Northern Plains' organizational health and our history.
Alaina Buffalo Spirit
Northern Cheyenne artist and past Northern Plains board member Alaina Buffalo Spirit helped unite Native peoples in challenging the export of coal from the Powder River Basin to Asian Pacific Rim nations. Here she rallies support for the "Power Past Coal" campaign to prevent coal exports, during a journey to testify at a federal hearing in Spokane, where she detailed the far-reaching impacts of coal export terminals planned in Washington state. While the Northern Cheyenne tribe has resisted strip mining, off-reservation coal development would dramatically alter the water and impact tribal communities.
Mark Fix
Mark grew up near Ekalaka and operates a cattle ranch on the Tongue River. His place was situated downstream from coal bed methane fields and the proposed Otter Creek strip mine, and would have been cut in half by the proposed Tongue River Railroad. New to citizen activism, Mark knew that saving his ranch meant working through Northern Plains. He served on task forces and chaired the Northern Plains Board from 2005-2007. Mark has been a tireless advocate for years, and has made many trips to Helena to lobby on our behalf.
Coal Bed Methane Pollution
Coal bed methane drillers pump ground water from coal beds and extract natural gas from that ground water. In 1999 and until 2010, a rush of companies sought to pump ground water from the Tongue River valley in order to capture the gas. This crude technique treated ground water as a waste product, and disposed of it by pumping it to the surface and creating "ponds" like the one in this picture. Due to Northern Plains' persistent work, this type of practice was outlawed, and coal bed methane development only took place minimally in Montana.
Tongue River Valley
Many Montanans east of the Continental Divide consider the valleys and pine-juniper breaks along the Tongue River and its tributaries – with their red and purple shale outcrops and sandstone formations – to be some of the most beautiful country in the state. This is special country with special people, who drive vehicles covered with red dust and mud, and as such are part of what makes this this corner of Montana unique. Unfortunately, the specter and the reality of coal development has brought these folks decades of uncertainty. The demise of the Tongue River Railroad helped them to breathe easier.
Clint McRae
Clint, a rancher from the Colstrip area, is a second-generation Northern Plains leader fighting to protect the Rosebud Creek and Tongue River valleys from coal mining and coal-related infrastructure. He was instrumental in the demise of the Tongue River Railroad and today works to force the Colstrip power plant owners to clean up extensive groundwater pollution from leaking ash ponds. This is a photo of Clint giving testimony to decision makers, an act of citizen leadership he has demonstrated many times over the years.
Colstrip Steam Electric Station
With a capacity of 2,094 megawatts, the plant is comprised of four coal-fired units commissioned between 1975 and 1986. The presence of these power plants industrialized the area, bringing with it strip mining, railroads, transmission lines, and transient population. Northern Plains has worked since the beginning to control the development at Colstrip. This 2013 photo shows all four plants and many of the ash ponds that are polluting ground water. The ponds from units 1 and 2 (the oldest ones) are so deep they intercept groundwater, polluting it with highly toxic material. Northern Plains has fought for years to force the plant owners to clean up their pollution before they leave town. (Photo © Larry Mayer)
Tongue River Railroad Party
In the fall of 2016 – after winning the fight to kill the Tongue River – Northern Plains held a celebration at Kelly and Cindy Radue's ranch south of Miles City. Members and staff who had a hand in killing the ill-fated railroad came to mark the occasion, some of them from the original team when the railroad was first announced in the 1970s.
Deborah Hanson
Deborah speaks here to the Montana Board of Oil and Gas Conservation in 2014, providing detailed testimony filled with facts and personal stories around oil and gas. Deborah has long fought for solutions that protect land, air, water, and communities. She and her husband Terry live in Miles City and joined Northern Plains in 1974. Deborah has held many positions within the organization, serving on the board and in the leadership of her local affiliate as well as on Northern Plains task forces. A valuable citizen lobbyist, Deborah has traveled many winter miles to the State Capitol to lobby for Northern Plains priorities.
Dena Hoff
A farmer-rancher near Glendive, Dena is a founding member of affiliate Dawson Resource Council and past Chair of both Northern Plains and WORC (Western Organization of Resource Councils). Dena is a fierce advocate for family farmers and ranchers, and has worked on many campaigns involving coal mining, oil and gas, radioactive oil waste disposal, and the Keystone XL pipeline. Dena has represented Northern Plains and the National Family Farm Coalition in many international forums to support family agriculture.
Jeanie Alderson and Terry Punt
Jeanie and Terry are ranchers from the Birney area who have dedicated much of their lives in protecting the Tongue River Valley. Jeanie, a second-generation Northern Plains member, served on the Northern Plains board for over 20 years – eventually as Chair. Terry is a steadfast leader in thwarting energy company efforts to dewater aquifers and industrialize the valley with coal bed methane and other oil and gas development. Jeanie and Terry have strengthened Northern Plains' work in many ways for many years.
Yellowstone River
Northern Plains fought all manner of threats to the Yellowstone River and its tributaries from the headwaters until it empties into the Missouri. This photo captures the golden cottonwoods along the Yellowstone near Big Timber. (Photo © Terrence Moore)
Tom Breitbach
Tom was a farmer/rancher from Circle. He was a member of the Northern Plains' affiliate McCone Agricultural Protection Organization and past Chair of both Northern Plains and WORC (Western Organization of Resource Councils). Tom worked tirelessly for fair commodity prices and to curb the meatpacker monopoly. In this photo, Tom meets President Bill Clinton, who invited Tom to participate in meetings during a visit to Billings. Note the hat President Clinton is wearing. (White House photo)
Mining Law Citizen Lobby Trip
Northern Plains has been a key participant in many regional and national campaigns. This photo shows participants in one of many citizen "fly-ins" to Washington, DC, to reform the 1872 Mining Law. In the mid-90s, a coalition of groups came close to passage, only to be blocked by US Senate Majority Leader Harry Reid of Nevada.
Doris Medicine Bull
Doris was a Northern Cheyenne Tribal member from Birney. A longtime friend and ally to Northern Plains, Doris was a natural organizer and, in the 90s, she worked for our allied organization, Native Action, to protect the Tongue River Valley and to support her community, family, land, and water. (Photo © Birdie Dundee)
Earth Day
Northern Plains' 2017 Earth Day rally brought area residents to the Yellowstone County Courthouse lawn to demonstrate the public's support for clean energy and environmental protection.
Mary Fitzpatrick
During the 2019 Montana Legislature, Northern Plains fought for Commercial Property-Assessed Clean Energy, now renamed Property Assessed Capital Enhancements (C-PACE), to encourage energy efficiency improvements in buildings. Mary Fitzpatrick, who served in many roles including Board Chair and chair of the Clean Energy Task Force, led a rally at the State Capitol, where more than 100 hardy members gathered in a snowstorm to call for passage of C-PACE.
Tim Crawford
Here we see a solar array on Tim Crawford's land near Belgrade framed by the Bridger Mountains. A longtime advocate of renewable energy, Tim has supported numerous solar installations, including underwriting the largest solar array at Home on the Range. Tim is believed to have funded more solar on nonprofit buildings than anyone in the state. (Photo © Tim Crawford)
Bill Mackay
Bill Mackay, Jr., took the gavel to chair Northern Plains in 1977. His leadership included sweeping statewide laws reforming the planning and aid for communities impacted by new hard rock mines, including southcentral Montana, his home place. Here he shows off a buffalo skull at an annual spaghetti dinner, dance, and auction in Missoula, an event which garnered important statewide support for Northern Plains. Eastern Montana ranchers and farmers scoured their yards for artifacts that sold well in the auction, and hundreds showed up ready to spend generously to support our work.
Eileen Morris
Born and raised in Billings, the late Eileen Morris co-founded Yellowstone Valley Citizens Council, our Billings-area affiliate. As an asthma sufferer, she knew well the effects of the chronic air pollution that afflicted Billings. Most of that pollution came from large industrial facilities like refineries and a coal-fired power plant, and their political clout pushed the legislature to exempt Yellowstone County from state air quality standards. But Eileen's soft-spoken leadership was tenacious, and she helped inspire the citizen action that eventually got needed changes implemented by federal and state agencies. This work made Billings' air quality far better for all residents.
Ed Gulick
Ed grew up in a Billings and – after college training – returned to his hometown just in time to have a major influence on Northern Plains' new headquarters, "Home on the Range." His architecture training emphasized "green" building, and Ed was able to build high levels of efficiency into the operation of our building. His work is a big reason that Home on the Range became Montana's very first LEED Platinum building. A dedicated bike rider, Ed has been a consistent leader and spokesperson for Northern Plains on clean energy. He served as Board Chair from 2009-2011.
Home on the Range
Having outgrown our office, Northern Plains sought out a new headquarters in 2003. We purchased a long-empty neighborhood grocery building, ran a capital campaign to pay for it, and commenced renovation work in 2005. The staff moved in during spring 2006 and, in 2007, Home on the Range became the first Montana building (and only the 41st in the nation) to win Leadership in Energy and Environmental Design (LEED) Platinum designation. In 2016, Northern Plains began caretaking for a totem pole given to the Northern Cheyenne by the Lummi Tribe of Puget Sound, in appreciation of the Northern Cheyenne's longtime work against the Tongue River Railroad.
Jack Heyneman
Stillwater County rancher Jack Heyneman (pictured left, holding the sign) chaired Northern Plains from 1985-87, as the organization pivoted to meet the growing challenges presented by the farm crisis. Northern Plains formed alliances with workers and grassroots-based farm groups from across the Midwest and South to reform federal lending, call for farm policy reforms, and protect longtime ag families from foreclosures. Here, Jack leads Northern Plains and Montana People's Action members rallying to expand the homestead exemption in Montana's foreclosure laws, a campaign that Northern Plains won in the state legislature.
Wilbur Wood
This 1989 photo shows longtime Northern Plains member Wilbur Wood posing with a sheep wagon, advertising Northern Plains' work to break up the meatpackers' monopoly to restore competition in the market for livestock. Northern Plains members led a national uprising against unfair pricing and market manipulation by the three largest beef packers, who exploit workers, underpay farmers and ranchers, and overcharge consumers. Wilbur, a poet, teacher, writer, and journalist from Roundup, co-founded the Alternative Energy Resources Organization, then an affiliate of Northern Plains, in the early 1970s.
Gilles Stockton
Gilles Stockton rallies a crowd of a thousand farmers, ranchers, church and labor leaders, and other family agriculture supporters at the Montana-Canadian border in Sweet Grass, Montana in July, 1999. Protesters from the U.S. and Canada blocked trucks carrying agricultural products across the border to draw attention to the economic depression gripping rural communities. Gilles, a Grass Range, Montana rancher, has been a leader in Northern Plains' fight for policies to restore fairness to agricultural markets and prosperity to rural America for thirty years.
Farm Crisis Legislative Action
During the 1987 Montana Legislature, Northern Plains fought for a suite of bills designed to help farmers get through the pain of the farm crisis that had gripped the nation. At that time, Montana was losing 22 farms and ranches PER WEEK and one local business for every 10 foreclosures. To illustrate the magnitude of this crisis, Northern Plains set out crosses each week, consistently adding to the count. By the end of the session, the Capitol grounds were covered with crosses. This action helped us win passage of credit reforms to help farmers buy back their land or retain a portion of it.
Right of First Refusal Bill Signing
The signing of the bill to help farms and ranches stay in the hands of families who lost them through bankruptcy or foreclosure was attended by several Northern Plains members and staff who were instrumental in its passage. Known as the Right of First Refusal, the bill prevented hundreds of Montanans from being forced off their land during the farm crisis of the 80s. This1987 photo shows the signing ceremony with Governor Ted Schwinden. Pictured from left to right: Robbie (Tana Rose) Green, Meg Nelson, Jeanne Charter, State Senator Cecil Weeding, Governor Schwinden (seated), Dorothea Schulz, Jack Heyneman, and Russell Brown.
Walter Archer
A farmer-rancher from Powder River County, Walter was an early member of Northern Plains. He served as a leader in many capacities, particularly on agricultural issues, and he well understood the effect that industrial energy extraction could have on family farming and ranching. Walter chaired the Northern Plains Board from 2011-2013, and he was a fearless spokesperson.
Spoil Waste Rock Pile
The Golden Sunlight gold mine was a massive heap leaching operation, and was one of the reasons why voters enacted the citizen initiative I-137 in 1998, banning cyanide heap leaching in Montana. The Golden Sunlight mine disturbed area, including roads and infrastructure, totaled 5,000 acres. This did not include damage to the surrounding water table – Golden Sunlight's cyanide leachate leaked into the adjacent water table under land belonging to a neighboring rancher. Rather than remediate the problem, the mine purchased the affected land. However, because of the mine's proximity to the Jefferson River, the polluted ground water will require being pumped and treated for perpetuity.
1872 Mining Law Rally
For several years in the 1990s, Northern Plains worked with allies nationwide to reform the infamous General Mining Law of 1872. Jean Clark, a rancher from Sweet Grass County, led an action calling attention to the outdated law and the need for reform. She is pictured here staking a claim in the south hills of Billings for the "Mine All Mine Mining Company" as a spoof to illustrate how public land can become private land with just one claim. Jean and her family worked for years to protect Sweet Grass County from the Stillwater Mine's expansion into the Boulder River valley.
Acid Mine Drainage at Pegasus Gold
This photo shows the tailings impoundment of the now-defunct Zortman-Landusky Pegasus Gold Mines located in the Little Rocky Mountains near the southern boundary of the Fort Belknap Indian Reservation. This photo was taken by John Smart, who had to trespass on mine property to get a picture of the company cheating on its water quality monitoring. It shows the toxic acid mine drainage being diverted to a point downstream of the water quality monitor (the brown pipe in the ground). Northern Plains and a slew of allies fought this mine until 1998, when the mine declared bankruptcy. Taxpayers are funding the cleanup to this day. (Photo © John Smart)
Irene Moffett
Irene, a long-time leader of affiliate Dawson Resource Council, shows off the garden on her farm outside of Fallon. Irene joined Northern Plains and helped found the Dawson Resource Council to protect her farm and her community from leasing, strip mining, and burning federal coal in the 1980s. She made the long trip to Helena many times to protect Montana's Major Facility Siting Act from attacks by legislators and regulators, who knew they were in for it when they saw Irene coming. Irene has been a tireless advocate for economic justice for family farmers and ranchers.
Jerry Iverson
Jerry, from Big Timber, helped to negotiate the Good Neighbor Agreement and has served many years to help successfully maintain the Agreement. An accomplished artist, here Jerry stands in front of a self-portrait from a former life as a sheep shearer.
Kenneth Medicine Bull
Kenneth and Connie Medicine Bull lived on their family place near the Tongue River at Birney. Ken was an ally, friend, and Northern Plains member throughout our fight to stop the Tongue River Railroad, coal bed methane, and the Otter Creek strip mine. Ken always brought wisdom, humor, and energy to our meetings, gatherings, and fundraisers. He was dedicated to his family, his people (he was a ceremonial leader of the Northern Cheyenne), and the land he loved. His courage and leadership always inspired and reminded us of those things of intrinsic worth that cannot be replaced and needed protection.
Rally Opposing Keystone XL
On a frigid evening in late October of 2019, hearty souls from across Montana gathered in Billings to attend Northern Plains' rally against the proposed Keystone XL pipeline. Joining forces with other conservation groups and tribal communities, including members of the Fort Peck Assiniboine and Sioux Tribes, Northern Plains played a significant role in the ultimate defeat of the tar sands pipeline. Keystone XL posed a grave threat to Montana's water, working landscapes, and climate.
Bill Whitehead and Deb Haaland
Northern Plains member Bill Whitehead was born in Poplar on the Fort Peck Indian Reservation. He has spent his entire life there – educating and organizing people, and protecting the land, water, and air. A staunch defender of his community and fearless advocate for Indigenous rights, Bill serves as the Board Chairman for both the Assiniboine & Sioux Rural Water Supply System and the Native American Development Corporation. Bill was an instrumental leader in the fight to stop the Keystone XL pipeline. Here he is pictured with Deb Haaland, shortly before she became the first Native American to serve as Secretary of the Interior.
Norma Bixby
Norma served on the Northern Plains board in the early 2000s, after serving in the Montana legislature. Norma courageously stood up to the energy companies who tried to pressure her into dropping bills she introduced to regulate coal bed methane development. Norma continues to be active, recruiting native candidates to run for office and working to elect progressive legislators. She is pictured here in Lame Deer in 2007.
Mary Donohoe
Mary was a rancher at Nye who bred champion Suffolk and Hampshire rams. A founder of affiliate Stillwater Protective Association and longtime Northern Plains leader, Mary was an outspoken defender of the Stillwater valley from the impacts of hard rock mining. Northern Plains' annual "Tell like It Is" award is named after Mary, who never shied away from speaking out to defend her beloved Stillwater country. (Photo © John Gayusky)
Bakken Oil Well Flare in Eastern Montana
Since 2013, Northern Plains has supported Bureau of Land Management (BLM) and Environmental Protection Agency (EPA) efforts to limit dangerous methane pollution from the oil and gas industry. Oil and gas companies burn off methane, a byproduct of producing oil in the Bakken, rather than capturing it efficiently and piping it to distant markets. This wastes a valuable resource, robs state and federal governments of royalties and taxes paid on production, and pollutes the air, threatening the health of nearby residents.
Pat Sweeney and Hazel King
Northern Plains has long had a tradition of exchanging experiences with ally organizations. This 1992 photo shows Hazel King from Kentuckians for the Commonwealth and Northern Plains founding staffer and first staff director, Pat Sweeney. They are attending a cookout hosted by the Bull Mountain Land Alliance for a group of Appalachians who spent several days touring Montana coal mines and meeting with our members.
Richard Parks
Richard is the owner of Parks Fly Shop in Gardiner, and a longtime advocate for protecting the Yellowstone River and Montana landscapes. He is a founder of affiliate Bear Creek Council, past Chair of both Northern Plains and WORC (the Western Organization of Resource Councils), and longtime board member. He has led many campaigns, including our longstanding work to reform the infamous 1872 Mining Law. Richard is perhaps best known for referring to the fish in the Yellowstone River as his business partners. (Photo © Terrence Moore)
Charter Family
Steve and the late Jeanie (Hjermstad) Charter have been some of Northern Plains' most active leaders. Shown here on their ranch near Shepherd with their children (and next generation of leaders, Ressa and Annika), Steve and Jeanie met as organizers for Northern Plains in the early 1970s. They led campaigns challenging the monopolistic meatpacking industry, rekindling local food systems, reforming eminent domain laws, and always, fighting for the beautiful and richly productive Bull Mountains springs and grasslands threatened by coal mining. Steve later came to the forefront of regenerative ranching innovations to build soil and sequester carbon.
Soil Crawl
Northern Plains' first educational "Soil Crawl" featuring renowned soil expert Nicole Masters at Steve Charter's ranch near Shepherd.
Aerial View of Stillwater Platinum/Palladium Mine near Nye
The Good Neighbor Agreement is a legally binding contract negotiated in 1999-2000 among Northern Plains Resource Council, affiliates Cottonwood Resource Council and Stillwater Protective Association, and Stillwater Mining Company that remains active to this day. The Agreement has proven that it is possible to protect our natural landscapes, pristine rivers, and rural quality of life while allowing responsible mineral development. (Photo © Larry Mayer)
Tom Mexicancheyenne
Tom is a member of the Northern Cheyenne Tribe from Lame Deer. An ally and friend to Northern Plains since the early days of our fight to stop the Tongue River Railroad, Tom took part in a fly-in to Washington, DC, to speak up for the land and the people of the Tongue River Valley. He also spoke out against the proposed coal mine at Otter Creek, and has served on Northern Plains' board of directors. Tom's curiosity, wisdom, patience, and fierce love of his family, his people, and the natural world are powerful tools he uses to courageously address problems head-on.
Charlie and June
Charlie and June fixing fence at their ranch west of Circle in late summer 1997. Charlie was Northern Plains' board Chair in 1976-77. (Photo © John Gayusky)
Julia Page
"I believe we have to protect clean air and water in order to prosper as a society." Julia, a business owner in Gardiner, served as Board Chair from 1995-1997 and held many other leadership positions. Julia was known as a good listener and courageous spokesperson. During our 1996 campaign for a Clean Water Initiative, a state official bent on intimidation actually sued Julia when she criticized his job performance. His SLAPP suit (Strategic Litigation Against Public Participation) was thrown out of court. He had no idea of Julia's tenacity in working to protect clean water.
Toni Chew
Toni got activated by the proposed Colstrip twin 750 KV power lines that were slated to cross her ranch in the Deer Lodge valley. Working with her local affiliate which she helped organize – Deer Lodge Valley Protective Association - the powerline was made considerably less harmful to landowners and the environment. She was a key leader and citizen lobbyist for the Northwest Power Planning Act which became law in 1980. Toni then became active in efforts to thwart the farm crisis, lobbying and advocating in large coalitions for Northern Plains. Toni was also deeply engaged in the successful efforts to pass the Credit Reform Act of 1987, helping farmers and ranchers retain their land during the farm crisis of that era.
Sarpy Creek Mine
One of the first massive strip mines opened in the region was the Absaloka Mine (formerly Westmoreland Mine) on Sarpy Creek in Big Horn County. Northern Plains' earliest members were impacted by the railroad built to haul coal from the mine to the mainline railroad in the Yellowstone valley. This photograph aptly captures the landscape of southeast Montana's coal country with ponderosa pine hills, sandstone outcroppings, and grasslands. Mining the coal seam usually amounts to mining the aquifer, which affects neighboring ranches and communities, as well as the hydrology that wildlife and native plants depend on for survival. (Photo © Terrence Moore)
Northern Plains Resource Council was formed by ranch families who were concerned about the threat industrial-scale coal mining would have on their land, livelihood, and ability to make a living from ranching.
In 1972, local ranchers and co-founders of Northern Plains, Boyd and Anne Charter, hosted members of two local rancher groups – the Bull Mountain Landowners Association and Rosebud Protective Association – at a meeting in their living room in the Bull Mountains. This meeting led to the formation of Northern Plains Resource Council. 
Throughout the 1970s, Northern Plains worked with other citizens groups and played a key role in the passage of Montana's basic environmental protection laws including the Major Facility Siting Act, Hard Rock Mining Impact Act, Water Use Act, Strip Mining and Reclamation Act, Coal Conservation Act, Coal Severance Tax Act, as well as the federal Surface Mining Control and Reclamation Act of 1977.
In 1979, Northern Plains joined forces with two other citizen groups – the Dakota Resource Council in North Dakota and the Powder River Basin Resource Council in Wyoming – to form the Western Organization of Resource Councils, based in Billings, MT. Today, WORC has member groups in seven Western states, and assists those groups by coordinating work on shared issues, providing training, and conducting issue research.
Since those early days, Northern Plains has worked on a wide variety of issues that affect family agriculture, land, water, air, and our communities. Learn more about some of our greatest fights like protecting the family farm during the 1980s farm crisis, promoting clean energy solutions, negotiating our Good Neighbor Agreement with the Sibyane-Stillwater Mining Company, how we saved the Tongue River Valley from coal bed methane destruction, and how we stood up to big corporations to protect clean air in Billings.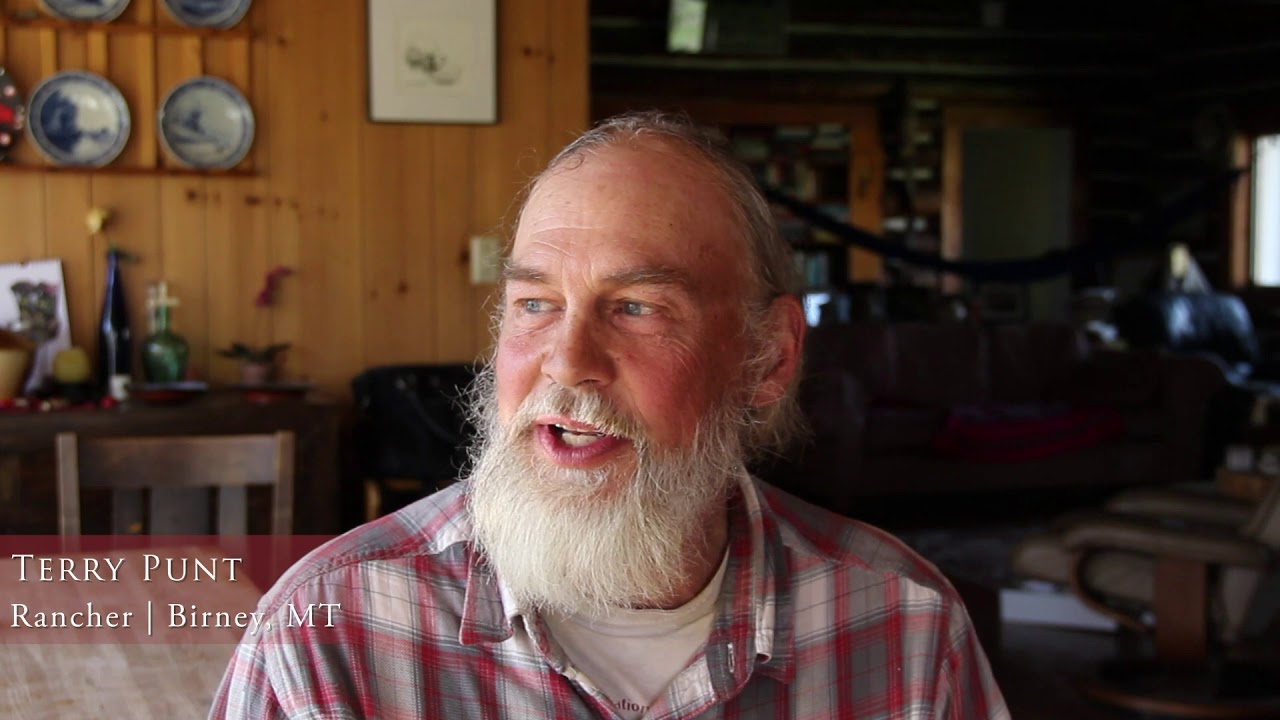 1:13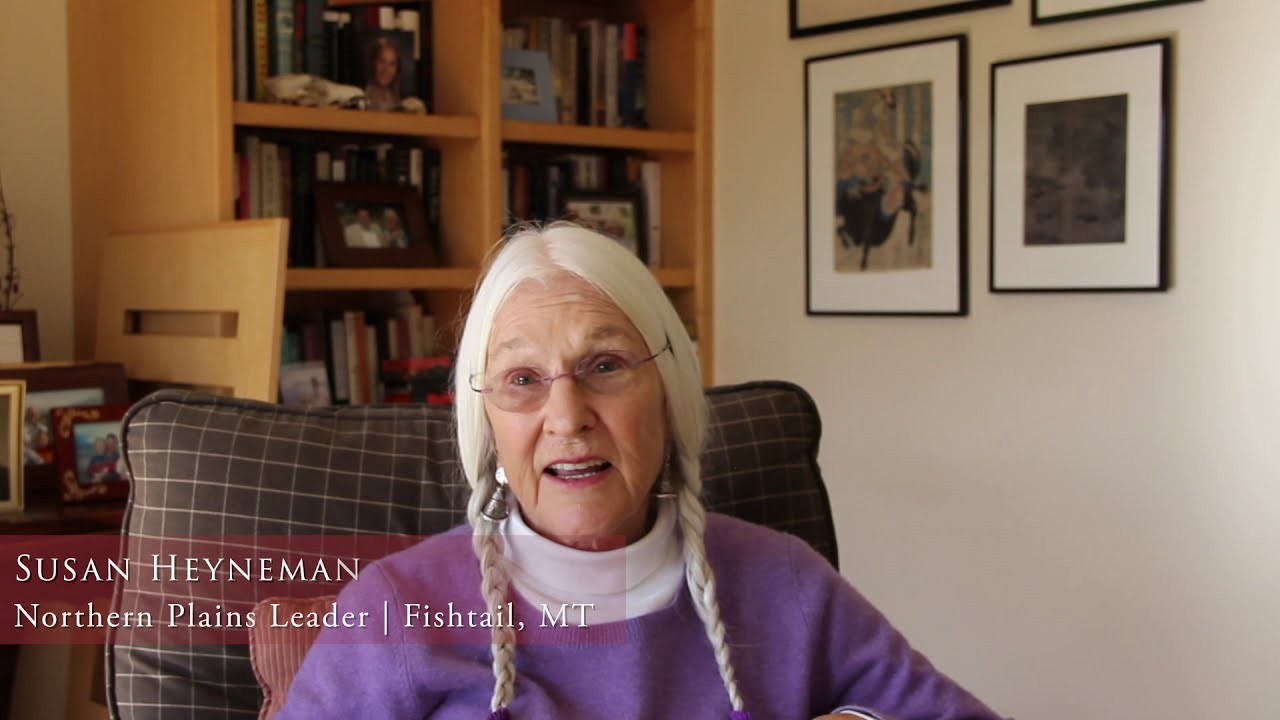 2:30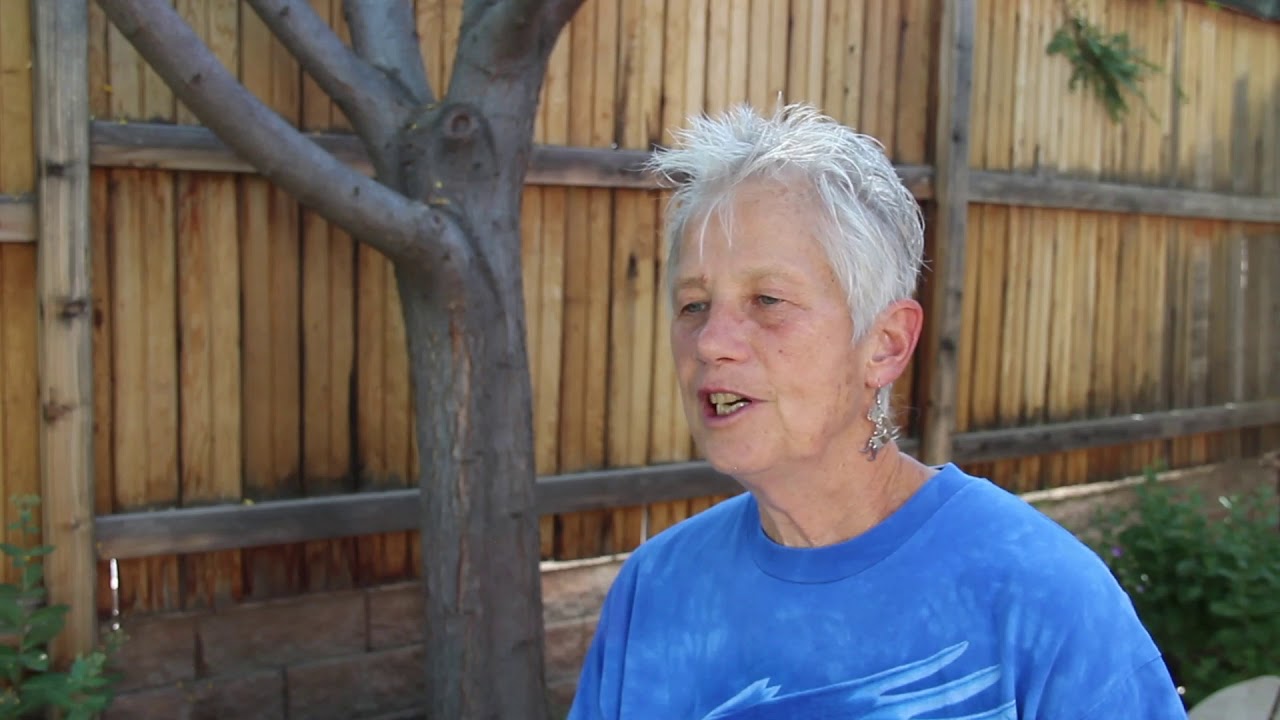 1:06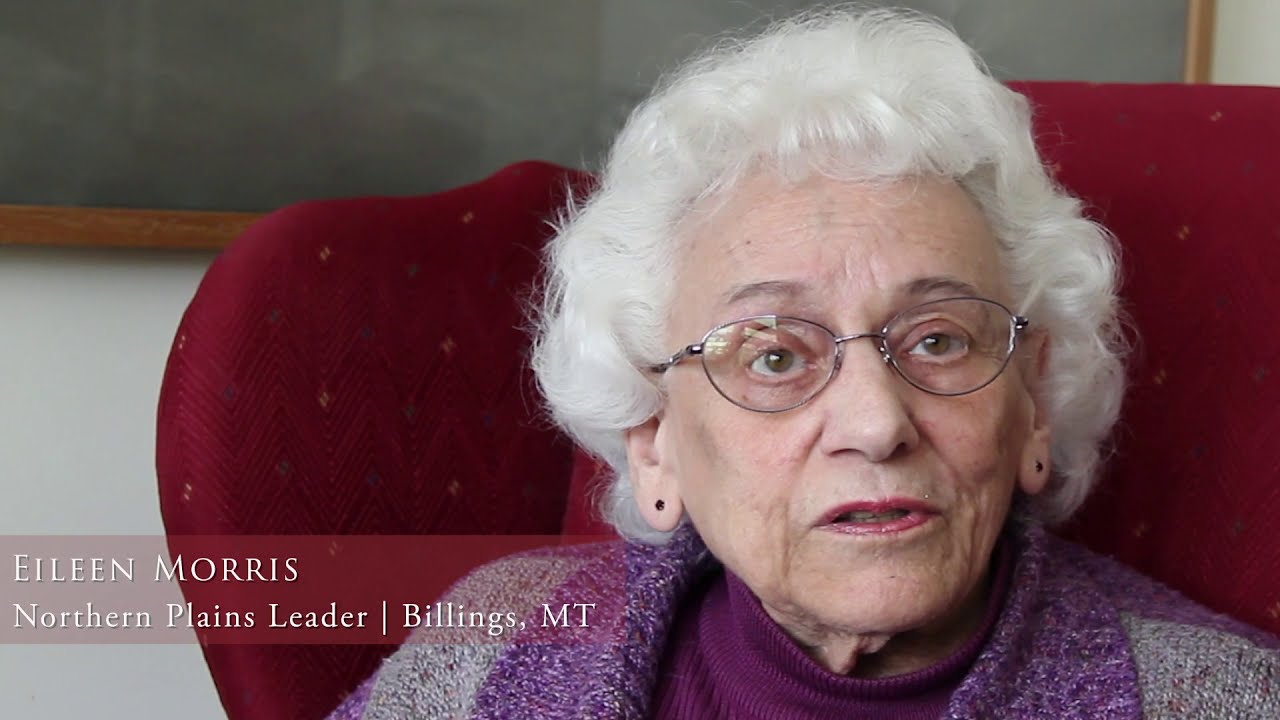 1:16
Northern Plains is committed to remaining involved with these issues, especially as we continue to witness the effects of fossil fuel development and its devastating consequences for our climate. We will continue working to ensure that the voices of the people can be heard, and that everyday Montanans will always be able to make a difference in how we treat our land, air, water, and climate.
More than 50 years ago, Northern Plains sought to find ways to keep family ranching viable even when a coal mine moved into the neighborhood. Some of the mines are still there today, but so are the ranches thanks to our work.
Want to read the full story?
Standing Together: Protecting Land, Air, Water, and People
This 130-page, hardcover anthology tells the story of Northern Plains' work to protect the people and places we love across Montana. In addition to a written narrative, this hardbound book features photos, cartoons, artwork, news-clippings, and poetry from a half-century of tenacious grassroots organizing. Written and curated by Teresa Erickson.